THE IMPORTANCE OF PACKAGING WHEN IMPORTING GOODS FROM CHINA
Packaging is a key and indispensable step in any shipment. In order to opt for optimal transport conditions, a professional packing service is highly recommended for the safety of your goods.
1) WOOD OR PLASTIC PALLETS ?
Pallets is considered as the main packing option for almost all goods, and all transportation modes.
A pallet can be defined as a horizontal platform device, which is used as a base to transport, handle, store and assemble products and materials into a single loading unit. In addition, the pallets are designed to ensure that no goods
are damaged inside the pallets when they are loaded on top of each other.
MOST COMPANIES WHO SHIP GOODS USE PALLETS FOR SHIPPING
Just like container shipping, with simple and safe properties of use, pallets are widely used worldwide in almost all warehouses, trucks and cargo ships.Compared to the delivery of non-palletized goods, pallet shipping represents a significant cost. On the other hand, the price-quality ratio due to the real minimization of risks and potential damage to deliveries makes the pallet of goods an indispensable tool in the goods transport industry.
When it comes to pallet material, there are two major options available to you: Plastic and Wooden Pallets.
This article will allow you to evaluate the advantages and disadvantages associated with these two options to help you make the right decision for your shipping needs. To do that, we invite you to continue reading and discover
everything you need to know.
A) WOODEN PALLETSADVANTAGES
« There are several advantages associated with using wooden pallets. One of the main reasons people use this type of pallet is because it tends to be the cheapest. This option is ideal for anyone with a restricted budget »
Wooden pallets are also easy to repair, which is another way to save money if you choose this option. All you need to do is remove or replace one of the broken wooden boards, rather than replacing the entire pallet.
Moreover, wood offers advantages in recycling. Wood used for pallet construction can be collected using recycled materials; once the pallet is out of use it can be recycled into paper and mulch.
Beyond this point, wood can boast other advantages in the sense of being much easier and faster to assemble. This is particularly important for people who use a considerable number of pallets.
Overall the wood is strong and resistant. It also offers an elevated level of safety because it provides a high level of friction, which is a substantial advantage over plastic. This ensures that goods will not slip easily once on the pallet.
DISADVANTAGES
« There are some negative points that you should also keep in mind. Wood has its own disadvantages. One of the main problems is that wood is an organic material and, as a result, it can quickly deform, weaken or even splinter. Thus, while it is possible to save money on upfront costs, you may find yourself spending more due to ongoing recommendations that generate additional costs. »
People who manipulate pallets often have bad experiences, surprised by splinters or wood shards. Needless to say, a nail or a splinter in the hand is not a pleasant experience.
On the other hand, wooden pallets are also very difficult to clean. It is due to the fact that bacteria and fungi grow when the wood becomes wet. Last but not least, wood must be treated to be shipped internationally because it can contain invasive species of insects or even plant diseases.
Fumigation is mandatory, the cost is fix no matter how many pallet must be fumigated.
Wood pallets must be fumigated and treated according to European standards, this is usually the case, but a check is still required before departure.
B) PLASTIC PALLETSADVANTAGES« Plastic pallets are also an excellent option for goods packing.
One of the best characteristics of plastic is the fact that it is a durable material over time. You can expect to be able to use the plastic material for a minimum of 10 years and therefore save money in the long-term.
Plastic also allows you to reduce your expenses in another way by reducing your shipping costs, as plastic is lighter than wood by approximately 30%.
Aside from the points mentioned, it is also important to note that plastic is harmless to handle, just as you don't have to worry about shredding, splinters and nails.
Plastic is also resistant to chemicals, such as alkalis and acids, and can therefore be easily cleaned. In order to eliminate bacteria, plastic pallets can be chemically disinfected, cleaned with steam or hot water. If this was not sufficient, they are fully recyclable and can be transformed into new pallets.
DISADVANTAGES« As mentioned earlier in this article, plastic is more expensive than wood, which implies that the initial costs can be considerable. So this is an obvious disadvantage. »
A further disadvantage is that plastic pallets cannot be easily repaired. If the plastic is broken or cracked, you will have to melt the pallet and re-mould it to create another one. It is obvious that this process is long and inefficient and would lead most people to buy a new pallet instead of using this process.
As mentioned above, plastic doesn't have as much friction as wood does. This is harmful because materials and products can easily slip or fall off the pallet if you are not considerate. So, this is a point you need to take seriously.
Furthermore, you must be sure that you are using high quality plastic in which case the pallet could easily be too brittle and susceptible to breakage.
C) COMPARATIF TABLE
*Note: Other materials are available but remain in the minority. For more information, contact a HIF CHINA LTD expertHOW TO CHOOSE?When you select the right material for your logistics and transfer requirements, there is no right or wrong solution. It's about finding the right solution for your needsThere are different types of cargo, different shipping methods, different situations. Just make sure you evaluate all the necessary criteria in their entirety.
For further information on your packing, do not hesitate to contact a HIF CHINA LTD Shipping expert who will answer all your questions.

2) PACKAGING AND LABELLING : SHADING
« It is important to remember the difference between packaging and labelling. The first is used to protect goods during transport, handling operations or storage, while the second is used for goods identification, real-time tracking and final delivery. »
A) THE MARKING
« Depending on the nature of the goods, some markings indicate the fragility of the products to protect them from breakage during transport. Thus, during transshipment and storage operations, the handling carried out by your carrier will ensure that the goods are kept in good condition. »
For any particular request concerning the handling of the products, the exporter can indicate certain information to the carrier in order to avoid any breakage. In general, the necessary comments are mentioned indelibly on the cardboard.
Depending on the nature of your goods, HIF CHINA LTD Shipping experts will advise you and provide you with adapted services. HIF CHINA LTD Shipping's experience in the transport of goods or personal effects makes it a well-known professional in the sector. This expertise enables us to deliver the best services at the best rates for the transport of your goods. Each of your expeditions is unique and for this, HIF CHINA LTD Shipping consultants recommend the best choices for you.
B) LABELLING
« Labelling is also an essential part of every shipment »
Certain information must be mentioned:
Nature of the goods and composition
A full List of content
Supplier Details and Contact Information
In the European Union, there are regulations concerning labelling. This regulation requires the mention of specific information concerning the shipment.
For the export/import of some categories of products, there are indeed special regulations. These products are: alcohol, foodstuffs, household appliances, textiles, sportswear, cigarettes and others…
Labelling is therefore a mandatory step for any shipment of goods. Regulations differ between countries and it is necessary to know them to successfully complete your shipments.
For any advice related to your shipment between China and the country of your choice, an expert assigned HIF CHINA LTD Shipping advises and accompanies you in each step of the transport. By entrusting your shipment to HIF CHINA LTD Shipping experts, you ensure optimal transport conditions adapted to the nature of your goods. In order to guarantee online transport conditions that meet your expectations and an optimal service, our teams are in collaboration with professional's partners and ISO certified packers. Further information about ISO standard on the official website directly: ISO International
Beyond the packaging and labelling services, the teams in charge of your shipment manage all administrative and customs procedures necessary for the final delivery of your goods.
C) ENVIRONNEMENTAL COMPLIANCE
Environmental issues have become main concerns. For this, our professional partners use recycled materials for packaging.
For more information on international packaging standards, you can also consult the IAPRI (International association of packaging research).
WHY CHOOSE US AS PACKERS ?
During the logistic processes and handling operations, the transported goods undergo various manipulations. With a packaging service provided by professionals in the sector, your goods will be shipped in the best conditions and delivered to final destination without damages.
Before embarking on any transport procedure, it is therefore strongly advised to seek professional packaging services, provided by professional, recognized and reliable packers. By neglecting this essential aspect of transport, the goods transported run great risks of deterioration. During the various stages of shipping (handling operations, transshipment, storage, etc.) unpacked goods may suffer various damages. In addition, certain categories of fragile products require professional packaging with ultra-secure materials to receive goods in perfect condition.
By entrusting this part to HIF CHINA LTD Shipping teams, you ensure transport conditions adapted to the nature of the goods for a successful final delivery.
WE ADAPT THE PACKAGING TO THE NATURE OF THE GOODS
« Depending on the products transported, different packaging services can be offered. The mode of transport used will also strongly influence the packaging of the goods. For example, when shipping by sea, specially designed moisture-proof packaging will be required. For specific cases and product categories, wooden vacuum boxes will be provided to protect your goods against any risk of oxidation. For air freight, packaging is mandatory. On the other hand, it provides excellent protection for the goods transported. In addition to the packaging standards for air transport, the remarks and requirements of the customer (goods not to be placed horizontally in the container, goods to be handled in a certain way etc.) will be considered and adapted to the shipment. »
A) WE ARE PACKING EXPERTS!
For HIF CHINA LTD Shipping experts, each of your shipments is unique. That's why we are committed to providing you with the best possible transport services.
From the removal of goods to the final delivery, each stage of the transport is supervised and ensured by hardened professionals.
For several years, HIF CHINA LTD Shipping has provided professional packaging services perfectly adapted to your requirements and the characteristics of the goods shipped. No matter the total volume of your shipment (small parcels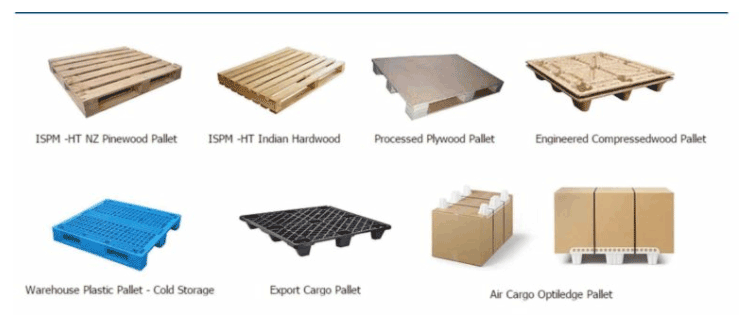 or full containers), our teams offer you efficient services at some of the most competitive rates on the market.
HIF CHINA LTD Tips: If your cargo is awaiting custom clearance and you require your cargo to be delivered as soon as possible, contact us for a quote and we will revert to you with the best solutions within 48 hours.
B) OPT FOR DOOR-TO-DOOR LOGISTICS SERVICES
When transferring goods between two different geographical locations, packaging is a crucial phase of transport. The carrier is responsible for keeping the goods in perfect condition, otherwise he will be held responsible for any deterioration of the goods. Thus, in the event of damage, two options are possible: the exporter is fully reimbursed, or the carrier will replace the damaged goods.
To avoid any damage of your goods, it is necessary to take into consideration these few tips:
Firstly, try to find out about the applicable regulations in the country of destination and check that the goods being transported don't contain prohibited materials.
Then, consider the possible risks according to the fragility of your goods and choose the most appropriate packaging. For fragile objects/furniture with special dimensions, opt for a tailor-made packaging service.
Choice of the most suitable packaging: full box, crate, cardboard box.
To ensure adequate transport conditions, it is highly recommended to opt for packaging from recognized specialists in the sector.
The "door to door" services developed by HIF CHINA LTD Shipping include packaging services and provide you with professional packers for packaging your goods. Depending on the total volume of the shipment and the nature/fragility of the products transported, professional packaging services will be provided to successfully finalize your shipment. More information on Our dédicated page : Door to Door.
Interested in our logistics services? Need further assistance & dedicated information?
Our HIF CHINA LTD experts answer within 48h !